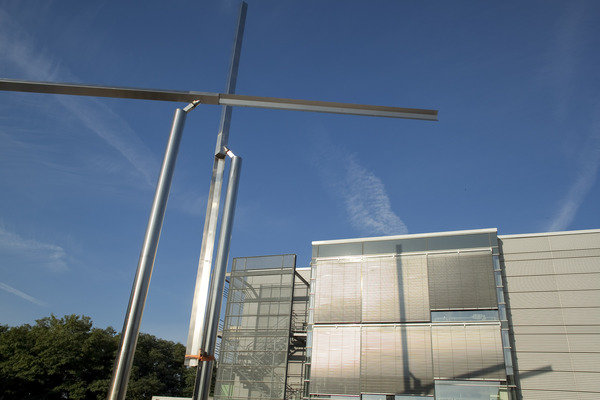 Science and Economy
The MPI-MP has successfully launched two R&D companies, PlantTec and Metanomics in the first years. Several of our scientists were founding members of these firms, and a few have moved on to join them in their endeavours. Several collaborative projects between these young industries and our institute are running and during the past years some more companies were founded.
PlantTec
PlantTec focuses on improving quality traits in crops. It alters plant carbohydrate metabolism using molecular technology to increase the production of raw materials for food, feed, and industrial applications. The company has over 60 employees. The CEO of PlantTec, Joerg Riesmeier, is one of our former group leaders. PlantTec was founded 1996 and began work in 1997 in Potsdam, Germany. Aventis CropScience bought PlantTec in 2000 and merged with Bayer CropProtection in 2002 to generate Bayer CropScience.
Metanomics
Metanomics uses functional genomics to establish direct links between genes and their influence on metabolism. Metanomics produces and analyses genetically modified plants in reference to changes in metabolite profiles. It also provides related research and consulting services. The company, located in Berlin, was founded in 1998 as a joint venture between BASF and our institute. Metanomics' chief scientific executive is Richard Trethewey, one of our former group leaders.
Metabolomic Discoveries
Two former members of the institute, Dr. Nicolas Schauer and Dr. Sandra Trenkamp, founded Metabolomic Discoveries in 2009. The company is located in the Golmer Innovations- und Gründerzentrum (GO:IN) at the Wissenschaftspark Potsdam-Golm.
metaSysX
In July 2012, the metaSysX GmbH was founded by Dr. Thomas Frischmuth and Prof. Dr. Lothar Willmitzer, Director at the Max Planck Institute of Molecular Plant Physiology. MetaSysX stands for "metabolic systems analysis" and identifies the scope of the company. The main focus is on mathematical modeling and integrative data analysis (system biology).
targenomix
The company targenomix is offering services for system biology, genetics, biochemistry and cell biology since 2013. Beginning of 2014 a collaboration with Bayer CropScience for 5 years was started.