IMPRS & PhD Retreats
The annual retreat is a highlight of the year. It is an opportunity to discuss science off the bench or desk and get to know each other better. We go as a student group, with our coordinator. Sometimes, we invite post-docs along to share their expertise and experience with us.
---
2022

21 - 23 October
Gnewikow at Ruppiner See
(near Neuruppin in Brandenburg, approximately 80 km north of Potsdam-Golm)
Topic
"Explain your PhD project to your family and friends"
---
2021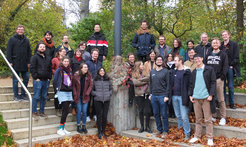 22 - 23 October
Harnack House, Berlin
(conference venue of the Max Planck Society)
Topic
Networking with IgNobel research
The retreat was held with a COVID-19 hygiene plan.
---
2019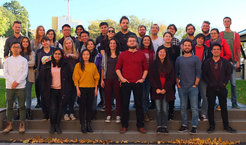 11 - 13 October
Halle at the Saale river
(city in Saxony-Anhalt, approximately 150 km south-west of Potsdam-Golm)
Topic
Tools & tips for research and science:
in silico tools, softwares for data analysis, methods
---
2018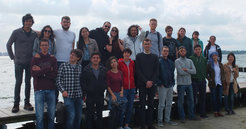 31 August - 02 September
Sellin, Rügen
(island in the Baltic Sea, approximately 350 km or 3.5 hours north of Potsdam-Golm)
Topic
Scientific breakthroughs and the history behind them
---
2017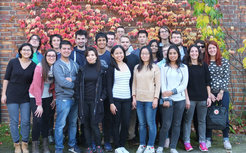 13 - 15 October
Lübben, Spreewald
(approximately 110 km or 1.5 h south-east of Potsdam-Golm)
Topic
Communication of science to the public and public discourse of scientific topics
---
2016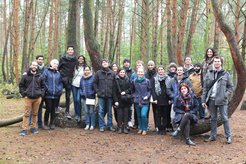 21 - 23 October
Police, Poland
(small town close to Szczecin, approximately 220 km or 2.5 h north-east of Potsdam-Golm)
Topic
Inspiring, exciting, impressive or favourite papers
---
2015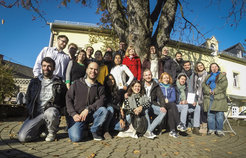 9 - 11 October
Bad Schandau, Sächsische Schweiz
(approximately 270 km or 3 h south-east of Potsdam-Golm)
Topic
Scientific problems and trouble-shooting

---
2014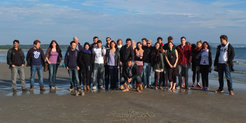 17 - 19 October
Prora, Rügen
(island in the Baltic Sea, approximately 350 km or 3.5 hours north of Potsdam-Golm)
Topic
Applying for grants | Grant proposal writing
---
2013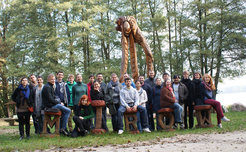 11 - 13 October
Mirow, Mecklenburgische Seenplatte
(approximately 150 km or 2 hours north of Potsdam-Golm)
Topic
Scientific methods

---
2012
15 - 17 June
Bremsdorfer Mühle, Schlaubetal
(approximately 130 km or 2 hours east of Potsdam-Golm)
Topics
Good scientific practice | Collaborative research projects

---
2010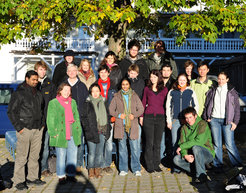 15 - 18 October
Binz, Rügen
(island in the Baltic Sea, approximately 350 km or 3.5 hours north of Potsdam-Golm)
Topic
Applying for grants | Grant proposal writing
---