People and Stories
Read what the employees of the MPI-MP have to say about their institute; how they got here and what they like most about their jobs.
Beginning with only 16 people in 1995 the institute has grown rapidly, and now has about 400 employees including currently 140 Post-docs, 110 doctoral students and 43 technical assistants. Thirty nations are represented. About 54% of the employees are female.
Since the institute was founded a remarkable number of scientists from the institute have taken up senior positions at universities or other scientific institutions, either in Germany or abroad, while others have moved on to jobs in in industry or have founded their own companies.
Each year we play host to scientific guests from all corners of the world who come to spend their sabbatical at the MPI-MP. For example, Joseph Hirschberg from the Hebrew University of Jerusalem, Sabeeha Merchant from the University of California (Los Angeles), Bob Buchanan from the University of California (Berkeley) or Eric Lam from Rutgers State University (New Jersey) are among the eminent scientists we have hosted. The three last-mentioned have won a Humboldt Research Award.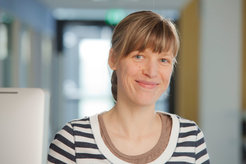 Birgit Schäfer
Personnel Administration Department (since 2000)
A prime responsibility of mine is to help foreign staff integrate in Germany and to offer support to short-term guests. In order to facilitate their start here I offer assistance in obtaining a residence permit and opening a bank account as well as providing advice on day to day local life. I enjoy all aspects of my work, however, particularly interacting with the multinational staff which affords me the opportunity to widen my outlook on life, encounter different cultures and develop novel skill sets.
Sandra Stegemann
Technician (since 2004 in the institute)
In 2004 I moved with the whole working group to Potsdam. At first I was skeptical about my decision to leave Münster but soon I was impressed by the facilities, the high-tech equipment and the number of different nationalities working together in this institute. I like the opportunities Potsdam has to offer: the palaces and gardens and the nature and lakes around Potsdam. I never regretted my move to Potsdam.
Salma Balazadeh
Group Leader (since 2004 in the institute)
A twist of fate, while working on my MS project in Iran, presented me with the great opportunity to continue my education in one the world's leading research institutes, MPIMP in Germany. Many factors persuaded me to stay in Germany, the country is well-known in many fields of research, and is particularly famous for its leading technologies and internationally competitive labs in biology, biotechnology and biochemistry. The academic knowledge and experiences gained by working in an excellently equipped laboratory were incredibly valuable. In addition to the scientific atmosphere, the cooperation and the sense of friendship between the members of the group and the institute which augmented our research findings made my academic life enjoyable and fruitful. I am certain that for me who wanted to pursue a science-related career, Germany was the best option.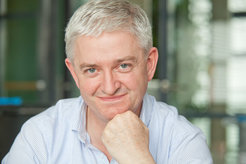 John Lunn
Principal Investigator (since 2002 in the institute)
I moved to the MPIMP about 10 years ago to follow my interests in plant metabolism. The institute is a centre of excellence in this field, bringing together world-leading researchers and cutting edge technologies. It is home to a friendly and vibrant community of students, post-docs and visiting scientists from around the globe, making it a stimulating and enjoyable place to work. The campus is on the edge of the historic and beautiful city of Potsdam, surrounded by forests and lakes but also close to the big-city attractions of Berlin, so there is something here for everybody.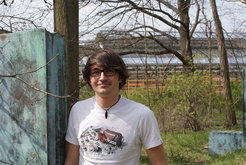 Dmitri Schmid
Masters Student
During my academic degree in biotechnology I wanted to improve my skills in proteomics and plant science. Hence, I was very pleased to get a job opportunity with MPI-MP. I was very satisfied with the support from the Institute during my bachelor thesis, that is why I decided to write the master thesis at the MPI-MP. What makes the Institute so special are its top-equipped laboratories, and the very high level of competence and helpfulness of people.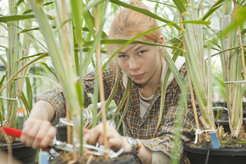 Christin Höpfner
Gardening Apprentice (second year)
Practical skills first, theoretical knowledge later, that is my motto. Therefore I decided to complete an apprenticeship as a gardener before studying landscape architecture. What fascinates me most about my job is the possibility to gain insight into the activities of an excellent research institution. It is very interesting to cultivate tropical plants like rice or sugar cane and it is unusual for a gardener to grow a weed such as Arabidopsis. Something special is the opportunity to plan our own flowerbed because it gives me the chance to be creative and to implement my knowledge.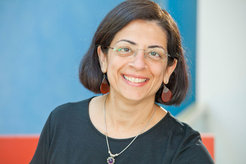 Sabeeha Merchant
University of California Los Angeles, Member of the National Academy of Science of the USA
I had visited the MPI in Golm twice previously and was impressed with the vitality and intellectual engagement of its researchers. I very much enjoy my trips to Germany, especially some of the white wines (which I drink every day), and so with my interest in photosynthesis and chloroplast biology, this institute was a good fit for my sabbatical. At the University of California, Los Angeles (UCLA), we have excellent collaborations and resources for genomics, transcriptomics and proteomics, which we have exploited in the past few years, but we are at the point where the techniques of metabolomics, for which the MPI-MP is renowned, are very valuable.
Pictures: © LOX/MPI-MP unless indicated otherwise